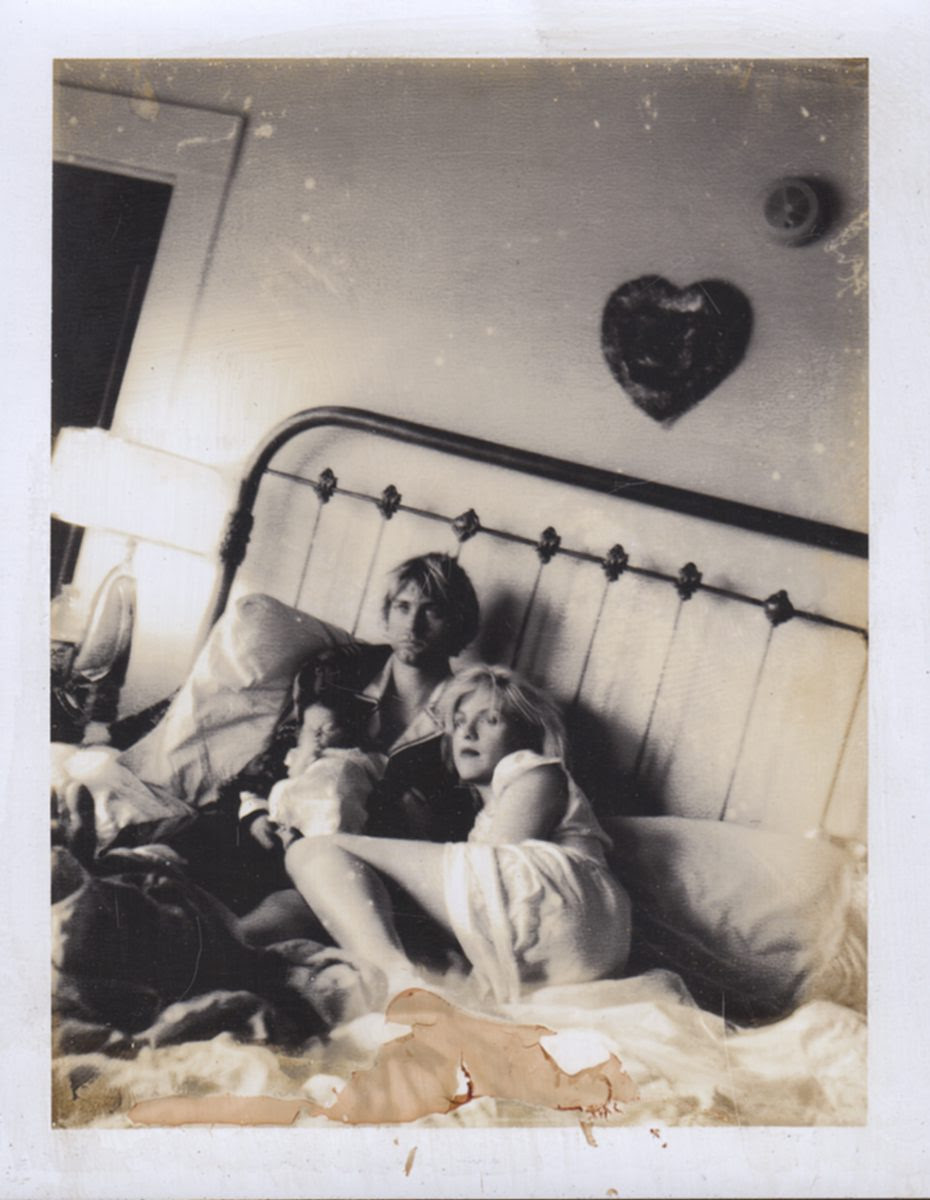 Guzman: Kurt Cobain, Courtney Love, and Francis Bean Cobain, Family Values photo shoot, 1992, Polaroid
Kurt + Courtney: Never-before seen photos from the collaborative photography duo Guzman
OPENS Saturday July 10th, 1-5PM 📸
Join us for a floor-to-ceiling installation of outtakes, one-of-a-kind polaroids, and test shots from Guzman's 1992 photo shoot with Love and Cobain in their LA home.
Constance Hansen and Russell Peacock (aka Guzman) will both be present to chat with visitors and answer questions about their work.
Additional photos spanning their 30+ year career will be on view and available for purchase. Please note: Kurt + Courtney images are not for sale.
Click image above for 10 Exhibits Not To Miss in Rural Intelligence, by John Seven who writes:
"'Kurt & Courtney: Never-before seen photos from the collaborative photography duo Guzman' features iconic 1992 photo shoot in the Cobain's LA home that ought to draw people in. Photographic collaborators Guzman — that is Constance Hansen and Russell Peacock — shaped an era for many people who came of age in the 1990s though they may not know their names. Known for their work with famous musicians, the team began their career shooting Debbie Harry for her 1986 album "Rockbird," and went on to capture names like Janet Jackson, Salt N Pepa, Lenny Kravitz, Snoop Dogg, and many others. Their most famous work is of Kurt Cobain and Courtney Love, the result of a 1992 assignment for Spin Magazine, and that's the focus of this show, which includes previously unseen photos from that session. The show at LABspace will also feature photos of other subject matter that cement the duo's versatility and the depth they bring to whatever they shoot."
We look forward to seeing you Saturday, July 10th!
Full details below.
Guzman: Kurt Cobain and Courtney Love, Family Values photo shoot, 1992, printed on Gampi paper
Kurt + Courtney: Never-before seen photos from collaborative photography duo, Guzman
July 10-Aug 30, 2021
OPENING RECEPTION: SAT JULY 10TH, 1-5PM
On View Saturdays + Sundays 1-5pm and by appointment through August 30
UPSTATE ART WEEKEND: FRI-SUN, AUG 27-29, 12-6PM